More competition is needed
Canadians deserve better!
Most Canadians pay a lot for their mobile phone service. To get better rates, experts agree: the presence of a new player, a strong 4th player, in a mobile market is essential to increase competition and lower prices..

Videotron, a leader in telecommunications in Quebec, is determined to shake up the market. As a strong and solid 4th player, we are ready to expand our services and give the Big 3 some healthy competition in Western Canada and Ontario.
Subscribe for email updates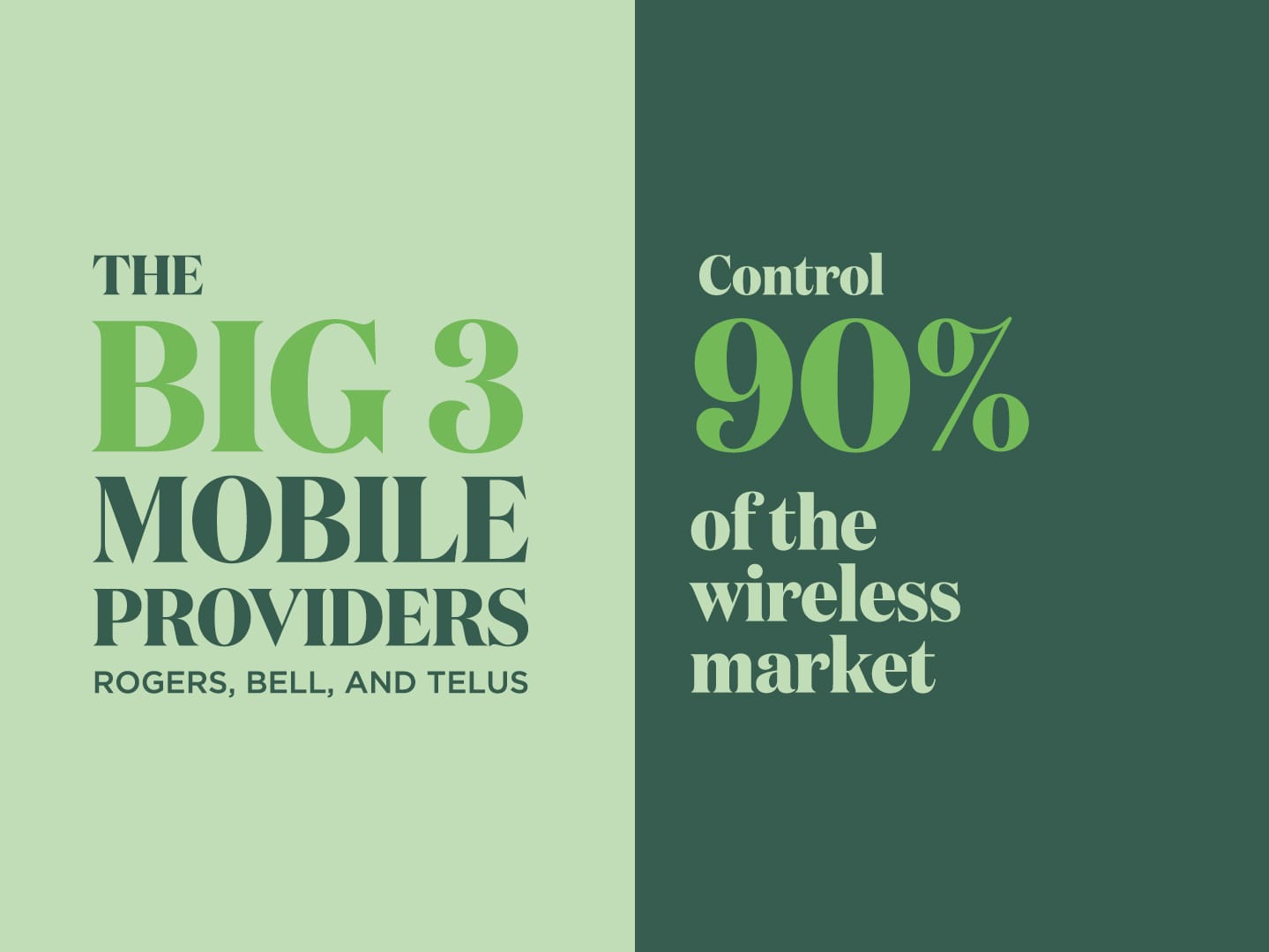 Competition from Videotron helps lower wireless pieces
Advantage for consumers
Where there is a strong 4th player, Canadians pay 35-40% less than elsewhere in the country, according to the Competition Bureau of Canada (2019)
Target achieved
Thanks to Videotron, Quebec is the first part of the country to achieve the government's 25% price reduction target for specific wireless plans
Acquisition of spectrum by Videotron across Canada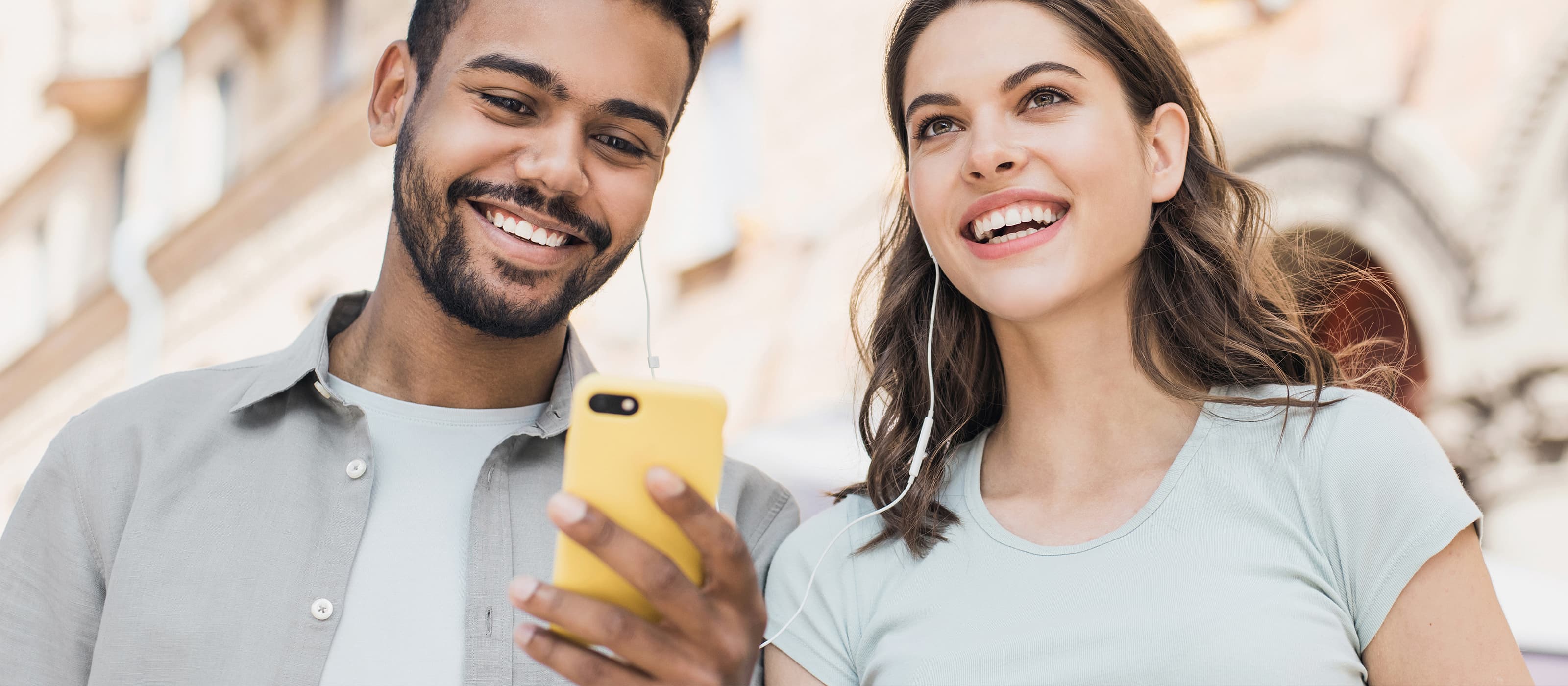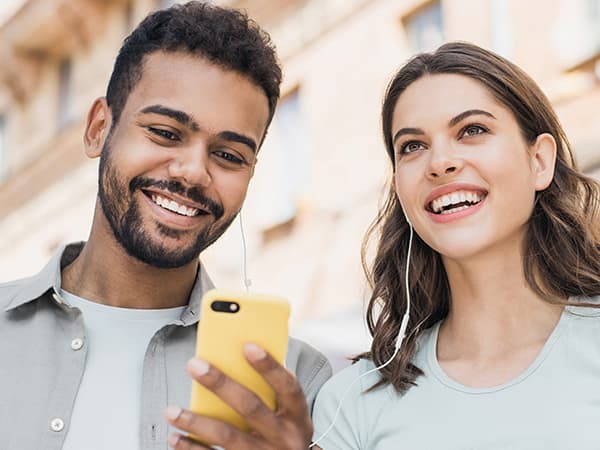 Who we are
Videotron is an integrated communications company engaged in cable television, interactive multimedia development, Internet access, cable telephone and wireless telephone services. As a Quebecor company, established for more than five decades, Videotron is part of a strong, creative, and diversified family business.

As Quebec's most respected telecommunications provider for the last 16 years (2021 Léger Reputation survey), Videotron broke the Big 3 oligopoly in Quebec by becoming a 4th major player in the wireless market, offering competitive mobile phone service there since 2006.

The company has invested billions over decades to create distinctive offerings and services, and to build out a reliable, powerful, robust telecommunications network. Videotron was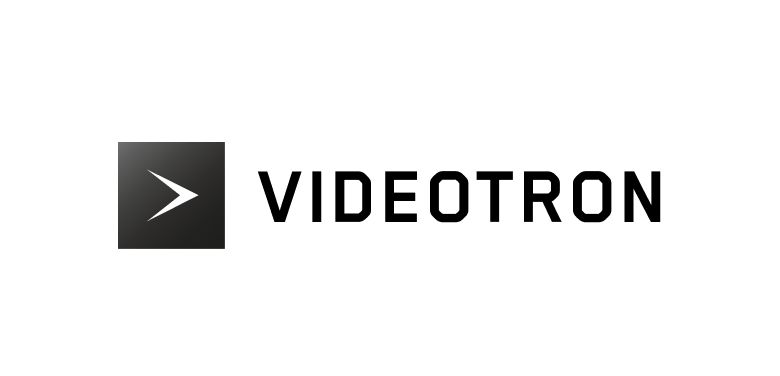 $3B+ INVESTED in wireless
Mobile carrier and ISP 100% DIGITAL EXPERIENCE since 2018
Videotron ranks first in customer experience among Canadian wireless providers according to Forrester's Canada Customer Experience Index 2018.
Fizz is first in online experience in the telecommunications industry (2020 Leger WOW Digital study)
Meetings schedule
To share our vision of what the mobile marketplace might be with more competition, we are planning a series of meetings in British Columbia, Manitoba, Alberta, and Ontario in the next couple of weeks.
British Columbia
October 25, 2021
British Columbia
October 26, 2021
Toronto, Canadian Telecom Summit
November 16, 2021